Thurs. October 24th, 2019,  | 6:00pm-8:00pm
Norseman Brewery Company
What is TopTalk?
TopTalk is a speaking competition with a mission. This event will inspire and invoke meaningful action in Topeka through conversations about how citizens can improve their communities. 
Submit your talk below
We want to hear your perspective on how positive, impactful change can happen in Shawnee County. What would you like to improve in your community, and what or how would you implement the change you want to see?
If you're ready to share your vision with Topeka fill out the form below. You can download a copy of the TopTalk speaker criteria HERE. Speeches selected for audition will be notified by email. 
You can also submit your talk via email. Please send all submissions as an attachment to forgetoptalk@gmail.com with the following information. 
Subject of email: TopTALK Written Submission

Include the following on your attached document and email:
Speech Title:
Full name:
Email:
Phone number:
---
Important Dates
Written submissions open
8/1-8/30
Semi-finalists (12 speakers) announced week of: 9/20
Finalists (6 speakers) announced week of: 10/7
TopTalk Event - 10/24
6:00pm - 8:00pm
Ideas should be clearly communicated, inclusive, creative, ignite passion and align with current community development strategies, feasible to implement, and inspire thoughtful conversation.  Speeches cannot be divisive or inflammatory. All written submissions will be evaluated by the Forge TopTALK judge panel for suitability. 
Let us know you're coming!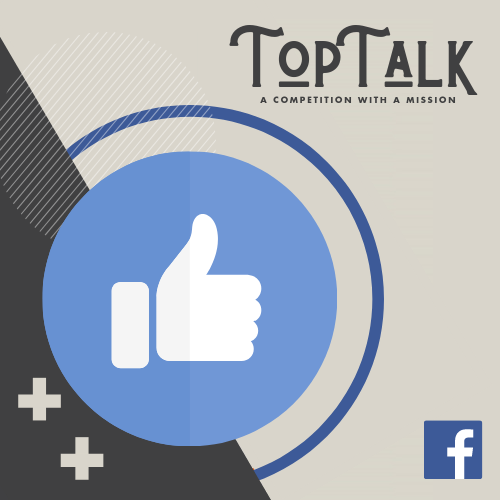 Have questions? Email the Forge TopTALK judge panel for answers.
Download Speaker Guide Below